RESERVE YOUR AD SPACE


IN THIS SPECIAL ISSUE OF
G.I. JOBS MAGAZINE
The Guide to Military Friendly® Schools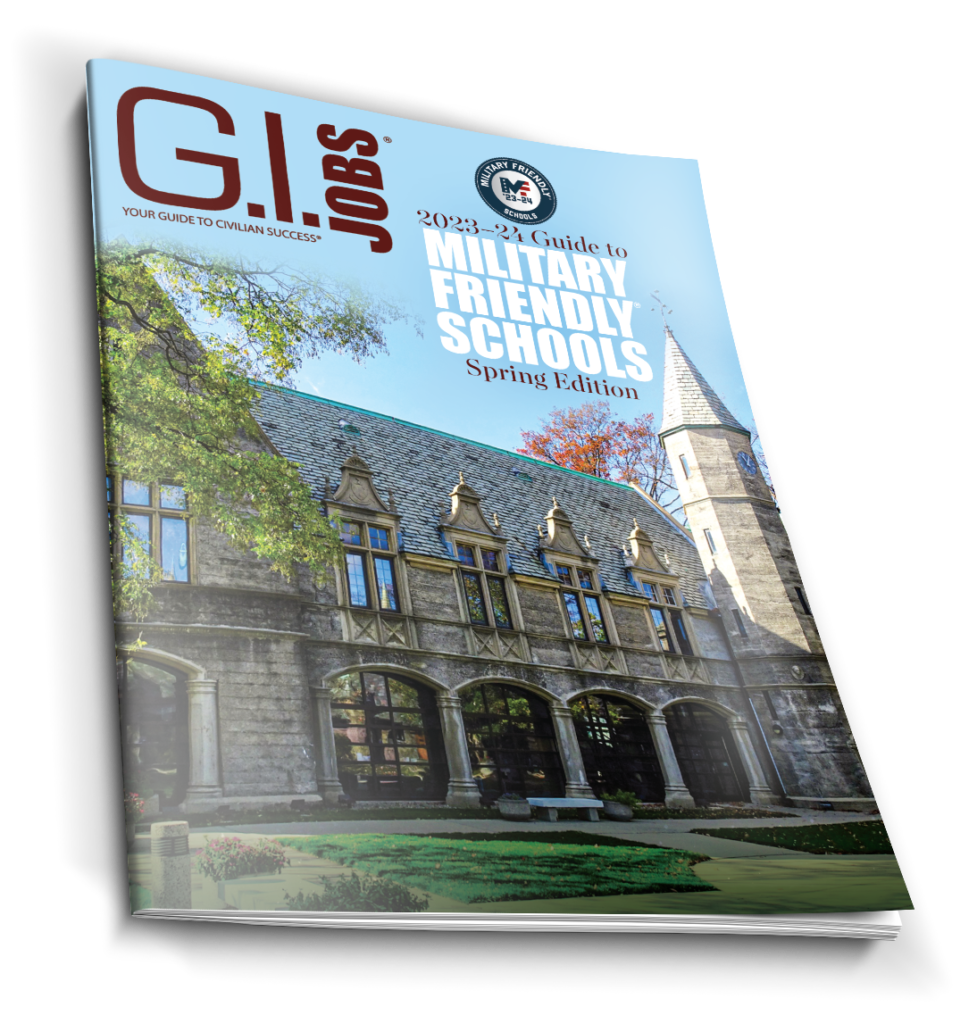 Get into one of the most anticipated issues of the year this April and gain unrivaled access to members of the military community looking for civilian opportunities.
Print and Digital Distribution: 
Print distributed to 230+ military installations worldwide

Digitally distributed to over 50,000+ G.I. Jobs registered users 

Shared with over 300,000+ followers on all social media platforms 
Market you employment, educational, and franchise opportunities directly to our active audience. 
Request Information and Ad Rates
What's Inside the February Issue
2023-24 Military Friendly® Schools List
Top 10 Schools in 11 Categories
Student Veteran Athlete of the Year®
Industry Intels: Manufacturing, Construction
Career Field Spotlight: Healthcare
Pittsburgh Veterans of The Year®
And So Much More!