Make the Most of Your Military Friendly® Award When You Advertise in G.I. Jobs
Expand Your Brand Across the Globe in The Guide to Military Friendly® Employers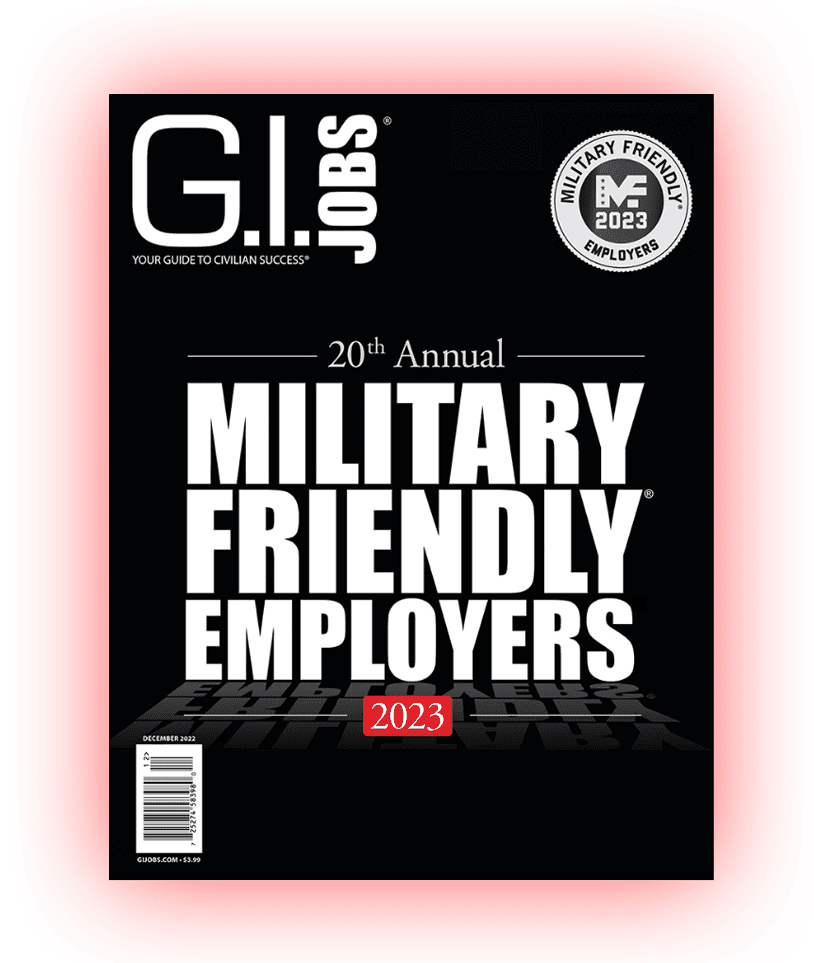 G.I. Jobs has partnered with companies and organizations like yours for over 21 years in an effort to connect the military community to civilian opportunities.
Expand your brand awareness, get more eyes on your company and its openings, and help fill your open positions when you advertise in the December issue.
The Employers Guide is the most anticipated issue of the year >>>
Inside The December Issue:
Get excited for the most anticipated issue of the year! Veterans around the world are anxiously awaiting the release of our Guide to Military Friendly® Employers, which we publish every December.
This is our highest-performing issue every year, and we're thrilled to offer you the opportunity to secure your "yearbook ad" alongside the complete 2023-2024 Military Friendly® Employers List.
This is your chance to highlight your designation and reach out to our audience of military veterans. Secure your spot!
Print distributed to 230+ military installations worldwide
Digitally distributed to 50,000+ G.I. Jobs registered users 
Shared with over 300,000+ followers on all social media platforms 
Request Information and Ad Rates
Check Out the 2023 Editorial Calendar and Frequency Discounts
We've combined the most popular issues across our G.I. jobs, Military Spouse, and Military Friendly® publications into one cohesive editorial calendar.

Stretch your ad budget and take advantage of our frequency discounts and run 3x, 6x, or 12x ads in any issues of your choosing through 12/16/22.