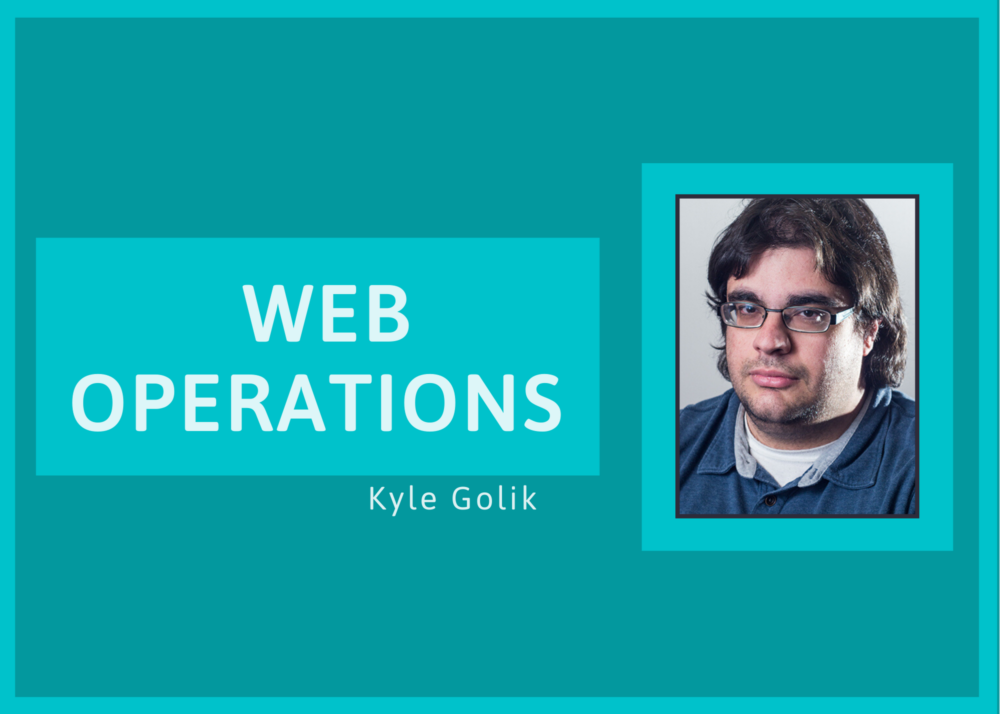 At VIQTORY, we put a high value on company culture, and that starts with our employees. Get to know our team in this month's Employee Spotlight. 20 Questions With Kyle Golik, Web Operations.
How long have you worked at VIQTORY?
Since February 2016.
What is your job title?
Good question. WebOps IT Specialist? To be honest I don't pay attention to titles and just focus on the job at hand.
Briefly describe your primary responsibilities within that role. (What does a typical day look like?)
Checking backups, making sure operations are all up, assisting team members with any IT needs, and working on my daily projects.
What is it you enjoy most about your job?
No two days are the same. I could one day be buried in CRMs like Salesforce and HubSpot, another day working on Networking equipment, another day doing data cleansing, and another day assisting development.
What is your favorite memory from working at VIQTORY?
When we as an organization celebrated HONR on the NYSE in NYC and got to go to the NYSE and be on the floor.
Where are you from?
Tarentum, Pa – it is known as T-Town.
Where did you go to school and what was your major?
I went to Point Park University in Pittsburgh, Pa and got my Major in IT Management with a minor in Business Accounting and Administration.
What was your first job?
My first job was as a dishwasher at Tarentum Station restaurant. The story goes my Dad, as summer approached my sophomore year of high school, was giving me this attitude of you are not going to spend the summer laying around and geeking on the computer. So I applied at the Tarentum Station and they called out of the blue, so I ran down because I was excited to have progress and I got the job. So after Chef Tom (whom I am still friends with to this day) told John the owner that he hired me, they noticed me jumping for joy outside. He would ask me later why I did this and I said simply to get my Dad off my back. Little did I know I would get a second Father and lifetime friend out of it.
How do you spend your time outside of the office?
I enjoy going to concerts, cooking, and riding quads. I am part of a sportsman club so I have gotten into skeet shooting and archery. I am a freemason so I enjoy that brotherhood and spend time at Masonic Villages helping and volunteering. Also love the computer… so geeking out on the internet.
What are your favorite sports teams?
New York Yankees, Giants, Knicks, Rangers, Penn State Nittany Lions, and Barcelona FC. Also team Joey Chestnut and the Nature Boy Ric Flair!!! WOOOOOO!!!!!
Who are your 3 favorite bands/artists?
Man this is hard – Led Zeppelin and The Band are easily Top 2. #3 is between Pearl Jam and Miles Davis, depending on the day.
What is your favorite food?
Chicago Style Italian Beef. I love the Italian Combo, which is Italian Beef and Italian Sausage.
If you could have dinner with 3 people from history who would they be?
This is always tough – Linus Pauling, Alan Turing, and Wilder Penfield.
What is the last book you read?
I usually read multiple books at once on my iPad. The last book I completed was Fear and Loathing On the Campaign Trail '72, by Hunter S. Thompson. Currently I am reading Cosmos by Carl Sagan, Mamba Mentality by Kobe Bryant (RIP), and Seafire by John Gardner.
What is your favorite place to travel?
This is really tough, I absolutely love doing Niagara Falls/Toronto annually. My favorite combo trip was when my wife, brother, and sister in law went to Washington D.C., London, UK, and Dublin, Ireland all in one trip. I must say that my favorite place I have ever been to is Barcelona, Spain and I would move there tomorrow no questions asked.
Do you have any pets?
I have a pure Shih Tzu named Chai Bear who is 10. He answers to Woo Bear, Ghee, and Choo Choo.
What's the best concert you've ever been to?
Anytime I have seen Pearl Jam live has been special – October 2013 in Pittsburgh is probably my favorite and the best.
If you could only watch one movie for the rest of your life what would it be?
This is hard man – the 1990 Paul Verhoeven classic Total Recall with Arnold Schwarzenegger, Rachel Ticotin, Sharon Stone, and Breaking Bad's Dean Norris gets the nod today. The other is the 1986 classic Top Gun.
Tea or coffee?
I love tea but man a good coffee roast is like none other. Coffee by a hair.
What ranks first on your, "Bucket List?"
Venture into outer space and potentially try to colonize Mars.