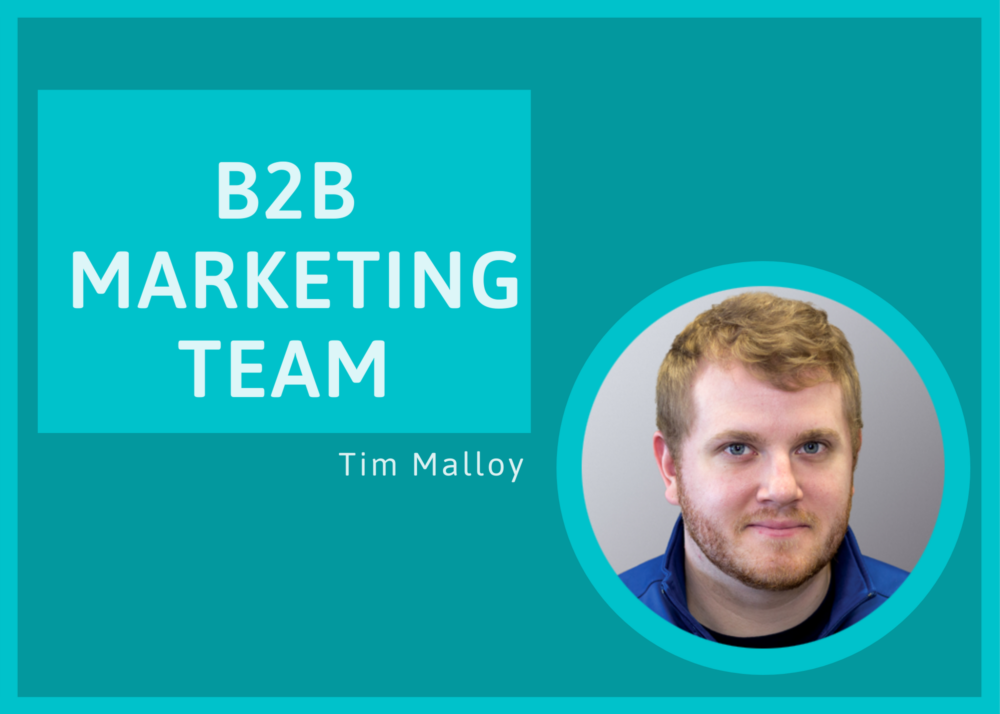 At VIQTORY, we put a high value on company culture, and that starts with our employees. Get to know our team in this month's Employee Spotlight. 20 Questions With Tim Malloy, Inbound Marketing Specialist.
How long have you worked at VIQTORY?
5 Years.
What is your job title?
Inbound Marketing Specialist.
Briefly describe your primary responsibilities within that role. (What does a typical day look like?)
My primary responsibility is marketing VIQTORY's products and services to reach potential partners that have an interest in the military community. Those potential partners include schools, companies, brands and franchises.
What is it you enjoy most about your job?
I enjoy being able to use my creativity and writing skills in a marketing capacity that has an end result of military veterans and military spouses being provided with educational and career opportunities. Also, we have an awesome team here, so being able to work with them every day is great.
What is your favorite memory from working at VIQTORY?
I don't know that there is one singular moment that stands out to me, but to see how VIQTORY has evolved to become the premier military marketing company has been awesome to witness and be a part of. The ways that we have advanced in our capabilities for our clients in the last five years is really amazing.
Where are you from?
Bethel Park, Pennsylvania, which is a suburb about 20 minutes south of Pittsburgh.
Where did you go to school and what was your major?
I went to the University of Pittsburgh at Johnstown, the largest branch campus in the University of Pittsburgh system, and majored in Communication with a minor in Applied Writing. Hail to Pitt!
What was your first job?
I was a paperboy in my neighborhood when I was about 10.
How do you spend your time outside of the office?
These days I spend most of my time at home, like most people, playing with my dog Otis and relaxing with my fiance. I also play guitar and workout almost every day. When I'm not at home I'm usually with my friends grilling out, listening to music and drinking beer. When we are not in quarantine I am typically attending concerts as well.
What are your favorite sports teams?
Pittsburgh Penguins, Pittsburgh Steelers and……Pittsburgh Pirates, unfortunately.
Who are your 3 favorite bands/artists?
Grateful Dead, The Allman Brothers Band and The Beatles.
What is your favorite food?
Salmon.
If you could have dinner with 3 people from history who would they be?
Jerry Garcia, Tony Soprano and John Belushi. That would be a wild dinner.
What is the last book you read?
A Game of Thrones.
What is your favorite place to travel?
Anna Maria Island, Florida.
Do you have any pets?
Yes, a 1 year old Australian Shepherd/Collie/Golden Retriever named Otis.
What's the best concert you've ever been to?
This is tough, so I'll narrow it down to three. The Allman Brothers Band at LOCK'N Festival in 2014, Iron Maiden at PPG Paints Arena in 2019 and The Derek Trucks Band at Mr. Smalls in 2008.
If you could only watch one movie for the rest of your life what would it be?
Goodfellas.
Tea or coffee?
Coffee.
What ranks first on your, "Bucket List?"
To see any one of my favorite bands at Red Rocks.