The VIQTORY team is proud to announce that the Strategic Campaign Managers are Meta Certified. Alysha Tuma, the Senior Manager of Ad Operations and Strategy, earned her Advanced Media Buying Professional Meta Certification. Also, Audrey Liberati, the Programmatic Campaign Specialist, earned her Media Planning Professional Meta Certification.
The Meta Certification is an advanced certification for digital advertising professionals to demonstrate their proficiency in Meta marketing solutions. Our Ad Ops team has been crushing our client's campaign goals left and right for years, but now they have the credentials that officially recognize them as the skilled strategists they are.
About the Meta Certifications and Our Team's Experience
The Meta Certified Media Buying Professional is an expert level certification for digital advertising professionals who have advanced skills in Meta marketing. To earn this high-level recognition, Alysha demonstrated her proficiency in the skills, tools, advertising policies, and best practices required to buy ads on the Facebook app, Instagram and Messenger. Alysha has been managing successful campaigns since the wave of header bidding in 2013 and mobile programmatic advertising in 2015. In the last 7 years as a programmatic campaign manager she's designed strategies for over 200 accounts across all industries. Beyond programmatic advertising, Alysha has 10 years of digital advertising experience.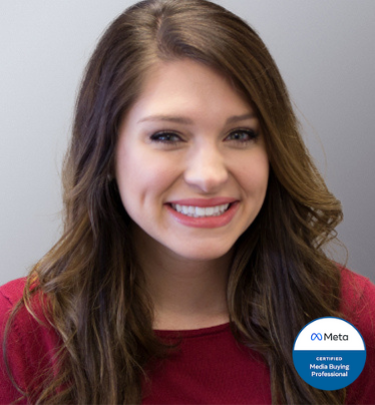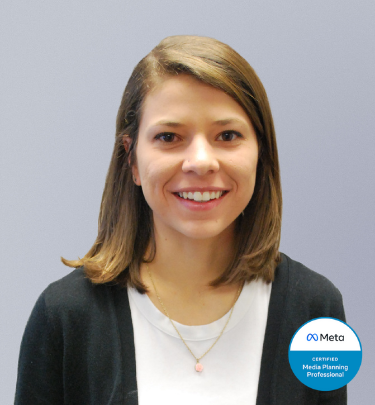 The Meta Certified Media Planning Professional Credential is awarded to digital advertising professionals with proficiency in Meta marketing. Audrey demonstrated her ability to design successful end-to-end Meta marketing strategies that align with business goals and complement a holistic marketing strategy. Audrey has been creating successful Facebook strategies for VIQTORY's accounts for the last year. Before being the person behind the marketing curtain pulling the levers, she was on our Client Success team working day in and day out with our partners and answering questions about best practices.
Implementing Meta Marketing Best Practices and Strategies with Success
Since studying for the Meta certification exam, our campaign strategists have tried new tactics. Audrey said, "I think that the certification helped me think of new ways to target and think of creative ad formats that we haven't tried before like the carousel ad."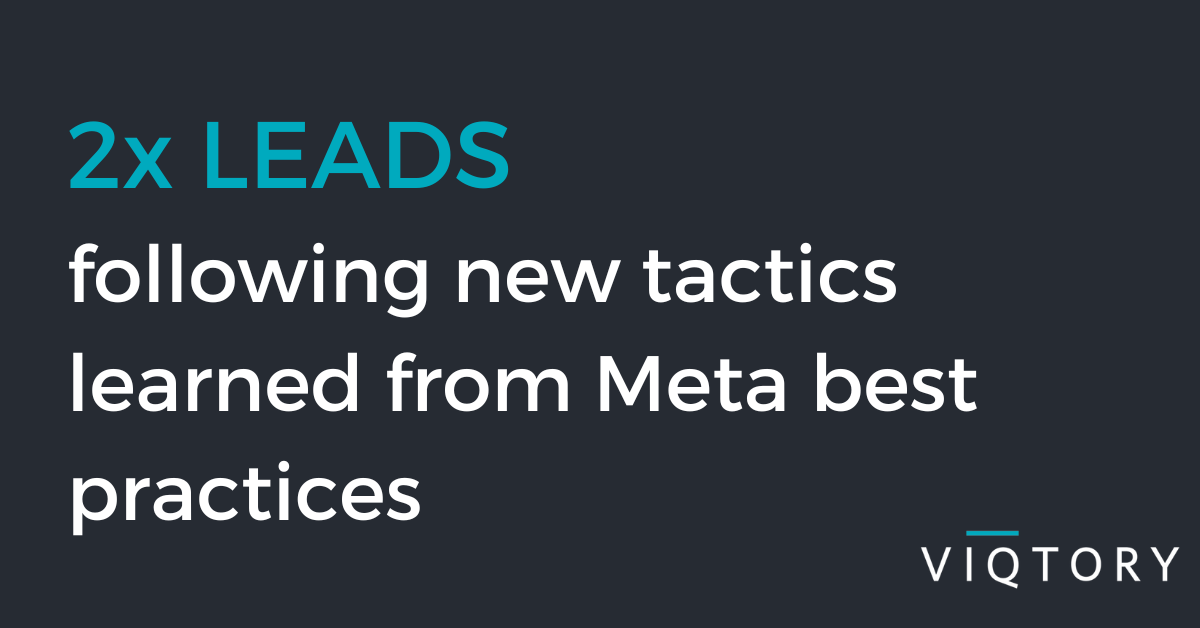 She saw an opportunity to test that strategy with one of our key accounts, Ashley Furniture, the largest furniture manufacturer in the world, and distributer in the United States. Ashley Furniture came to VIQTORY with a goal of increasing their recruitment leads from the veteran audience. Meta recommended including a 15-second video that is followed by a sequence of images. Audrey implemented that strategy and had amazing success. Not only did she get an uptick in the CTR from a .60% to over 1%, the leads more than DOUBLED. She saw an increase in conversions with an average from 50 a month to roughly 120. She's continuing to test this strategy with other clients.  
Along with testing new strategies, Audrey has been adjusting targeting to some Meta best practices as well as tried out different formats that the platform offers. She said, "I think the benefit of getting certified is that you understand how the company (Meta) has structured its platform and you understand why they suggest some of the best practices that they have." 
Alysha agreed and shared that taking the courses "brought to light some new perspectives on how to optimize some TOFU (top of funnel) clients, working to increase their brand awareness and measuring lift in ad recall."
What's Next for VIQTORY's Ad Ops Team?
Alysha says the team's currently working on their Google Ads recertifications and they are very close to completing their Google Analytics (UA) certification and GA4 training!
In case you missed it, the beloved Universal Analytics properties will stop processing July 1, 2023. Our team is preparing for the future and taking the steps to make sure we have our Google Analytics reporting set up for the change! If you're one of the many companies using Google Analytics to analyze your campaigns, Google created several training videos to help you get ready for the shift. 
One last word of advice! For other marketers considering certifications, Alysha said, "Take the time to go through all of the recommended courses for any platform. Facebook (Meta) and Google have a myriad of free courses that provide additional resources such as practice quizzes and study guides. Each of these was key in my preparation for my certification exam. Study! And take the practice tests until you achieve 100% passing on each of them – your future self will be happy you did!" 
Our team of experts will be sharing more tips on programmatic advertising best practices. Make sure you follow us on LinkedIn for tips, trends, and more.