Franchising is essentially buying a proven business model from an already established organization. While they do give you the framework for success, it's not as simple as making the transaction and then sitting back and watching the money roll in, making the initial payment is only the beginning. While buying a franchise is lower risk than starting a business from the ground up, it's no walk in the park and it's not for everybody, it's hard work. That is why veterans make such good franchise owners. 
As mentioned before, buying a franchise means buying a business model and the playbook which lays out all of the processes and procedures for running that business which have proven to yield success. Veterans are no strangers to following orders or abiding by rules and regulations, making it a perfect opportunity for those who are looking to run their own business. Former service members also bring with them strong leadership skills which allow them to surround themselves with a team of individuals who will get the job done and help make the business thrive. 
Having the business model for a franchise doesn't guarantee success. Success means putting in the hard work, which is why members of the military community are a great fit, they come with a great work ethic. While some owners work less than 40hrs per week, that isn't the norm, the more flourishing franchises have an owner who is hands-on. Veterans come ready to put in the extra hours and the extra effort to ensure your business success and money in your pocket.
According to the International Franchise Association, which works with over 600 companies, even though veterans account for about 7% of the population, 14% of franchisees are vets. That is because it is proven that they make great leaders and thrive in the world of franchising. It is no surprise that veterans have great work ethics and that they are both disciplined and hard-working. On top of it all, many service members leave the military with a solid financial situation, and if your company is part of the VetFran network, there are added benefits for both your organization and the veterans. If all of that isn't enough to indicate that they will succeed in the world of franchising, just look at the numbers, they already have. 
JDOG Generates 1,000 Franchise Leads In 90 Days Utilizing Programmatic Technologies and First-Party Data!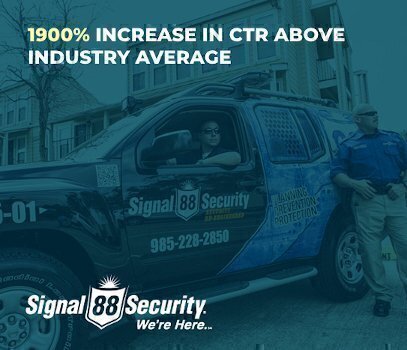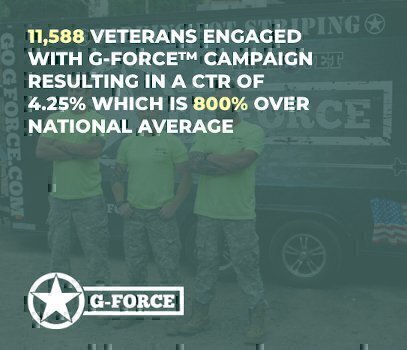 Franchise Group G-FORCE Launches Nationwide Campaign With VIQTORY, 126 leads and 4 new  Veterans Franchises in 90 days!